disorder
21st Century Wire
The Germans Are Back: Quarantine Breakers to Be Held in Camps, Detention Centers

Old habits die hard. Germany's new 'pandemic' Police State is rekindling some of its old fascist traditions. 
Under the color of COVID, we're now seeing disturbing shades of das Vaterland...
New York Post reports…
Germans who repeatedly refuse to quarantine after being exposed to COVID-19 will be held in detention centers — and even under police guard, according to reports.
Officials in the state of Saxony — which is experiencing one of the worst outbreaks in the European nation — have already approved plans to hold quarantine-breakers in a fenced-off section of a refugee camp, the Telegraph said.
Another state, Brandenburg, also plans to use a section of a refugee camp.
In Schleswig-Holstein, repeat offenders will be kept in a special area in a juvenile detention center, the report said, citing Germany's Welt newspaper.
The state of Baden-Württemberg has two hospitals with rooms to hold the scofflaws, which will be guarded by police, the report said.
The centers are aimed at detaining only those who continue to break lockdown even after being fined, the report said.
States have been granted powers to do so under the disease protection act, an emergency law that was passed by the German Bundestag in March and renewed in November, Dr. Christoph Degenhart, an expert in administrative law, told Die Welt…
Continue this story at New York Post
READ MORE LOCKDOWN NEWS AT: 21st Century Wire Lockdown Files
PLEASE HELP SUPPORT OUR WINTER FUNDRAISING DRIVE HERE
translate | Tue, 19 Jan 2021 01:36:52 +0000
As US, UK, EU Continue to Implode Economies With Lockdowns, China Set for Record Growth in 2021

Many may find that irony here too much to bear. After all, it was only one year ago that the World Health Organization (WHO), backed by the global mainstream media, began stoking a global panic over the emergence of COVID-19 in Wuhan, China. Now, a year later, as Western countries languish in a self-induced collapse, China's economy is not only bouncing back – it is booming, and set to expand even faster than it had in previous years prior to the alleged 'global pandemic.'
While U.S. state governors like New York, New Jersey, Illinois and California, and governments in the UK and EU – all continue to spread fear and paranoia through their media partners while systematically dismantling their own economies and taking on record levels of public debt – all in order remain in 'lockdown,' China quietly moved on from it's dramatic mitigation policies seen early on in the crisis.
This paradigm shift may come as a shock to most hapless Western readers, many of whom thought that China has been doing the same authoritarian policies which Western 'democracies' are still locked into. While China does have some strict bio surveillance measures in place in certain regions, the country as a whole has returned to 'normal' months ago. As a result, they are now reaping the benefits – while the West continues on its economic and democratic free-fall.
Interestingly, in the following report, the Washington Post is quick to commend the Chinese Communist Party for its "containment success" and its "global leadership," presumably for being the first country to impose medieval lockdowns to supposedly 'stop the spread' of coronavirus in the spring of 2020.
More and more in the West, so-called 'thought leaders' are musing about the possibility that democracies are on the way out, and that the West should instead emulate China's state-run economic and social engineering model – opting for the compromise of 'soft authoritarianism,' and 'semi-democracy.'
Why would Western governments intentionally destroy their economies? Is this a pretext for a new 'global economic reset'? If so, will they end up playing second fiddle to China?
Washington Post reports….
Economic data published Monday showed that China logged 2.3 percent growth for 2020, becoming the only major economy that grew during a year when the virus exacted a devastating global toll. As other major nations and geopolitical competitors, from the United States to Europe to India to Japan, struggle to beat back a winter wave, China's containment success has buoyed its economy and the ruling Communist Party's claims to global leadership in the post-pandemic world.
In a sign of how quickly China has managed a turnaround, the National Statistics Bureau said that its gross domestic product rose 6.5 percent during the fourth quarter of 2020, exceeding the 6 percent pace at the end of 2019, before the coronavirus took hold. China's GDP surpassed a milestone in 2020, topping 100 trillion yuan, or about $15 trillion.
"In an extraordinary year, China's economy was able to record an extraordinary accomplishment," Ning Jizhe, head of the statistics bureau, told reporters. "It's a performance that is satisfactory to the people, watched by the world, and can be recorded in the annals of history."
Continue this story at the Washington Post
READ MORE LOCKDOWN NEWS AT: 21st Century Wire Lockdown Files
PLEASE HELP SUPPORT OUR WINTER FUNDRAISING DRIVE HERE
translate | Tue, 19 Jan 2021 00:55:12 +0000
US Troops Complete Pullout From Somalia, Sent to Kenya and Djibouti

US Army patrol in Somalia, December 2019. (Nick Kibbey/U.S. Air Force)
Antiwar.com reports…
The US military is reporting this weekend that its previously announced pullout from Somalia is completed, with the last troops sent to Kenya and Djibouti. This keeps them in roughly the same part of Africa.
All told, this was about 700 troops removed from Somalia. The Trump Administration returned troops to Somalia for the first time in decades, citing the need to support the Somali transitional government.
Ground troops took part in training, while the US launched multiple airstrikes into Somalia. Airstrikes have continued since the pullout began, with officials saying it proved their ongoing commitment to the country.
Continuing airstrikes without a ground presence is dicey, as it reduces US forces' ability to gather intelligence on what they are striking. So far, that doesn't seem to be limiting the US desire to keep striking, but civilian casualties could lead to blowback.
READ MORE AFRICA NEWS AT: 21st Century Wire Africa Files
PLEASE HELP SUPPORT OUR WINTER FUNDRAISING DRIVE HERE
translate | Mon, 18 Jan 2021 16:48:14 +0000
SUNDAY SCREENING: 'A Shot in the Dark' (2019)
Our weekly documentary film curated by the editorial team at 21WIRE.
WARNING: You may find some of the medical scenes in this film disturbing and traumatic.
Since they were introduced in the early 20th century, vaccines have been regarded as a tremendous success in the world of medical science. Today, they are still widely perceived as a necessity and yet, their potential risks are rarely mentioned. A plethora of research now indicates that vaccination is directly responsible for immune or neurological disorders among certain people genetically or neurologically predisposed to react badly to vaccine components. As a result, many pediatricians, doctors and scientists are sounding the alarm. Cases of autism, multiple sclerosis, Guillain-Barré syndrome, macrophagic myofasciitis, encephalitis, paralysis and neuropathies indicate the seriousness of the situation. Health officials and the Media claim these are all just unfortunate coincidences. But as one person put it, "Vaccines – the leading cause of coincidences in the world." Watch:
Run time: 33 min
Produced by Hibbeler Productions (2019)
SEE MORE SUNDAY SCREENINGS HERE
PLEASE HELP SUPPORT OUR WINTER FUNDRAISING DRIVE HERE
translate | Sun, 17 Jan 2021 17:01:43 +0000
Episode #358 – 'Domestic Tourists' with host Patrick Henningsen, Basil Valentine

Episode #358 of SUNDAY WIRE SHOW resumes on this week, January 17, 2020 with host Patrick Henningsen, broadcasting LIVE on the Alternate Current Radio Network (ACR)…
LISTEN LIVE ON THIS PAGE – START TIMES:

5pm-8pm UK Time | 12pm-3pm EST (US) | 9am-12pm PST (US)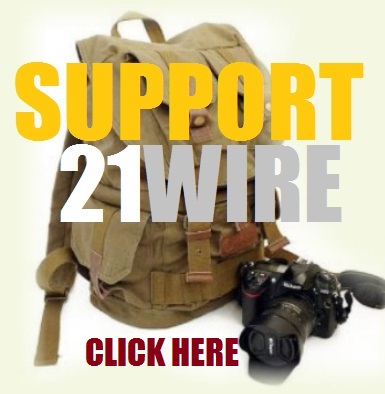 This week the SUNDAY WIRE broadcasts LIVE on ACR this week with host Patrick Henningsen, covering the top stories in the US, Europe and internationally. This week expects to see the hollowed "peaceful and orderly transition of power" in Washington, but it looks more like a military junta now with 25,000 US troops to secure the Capitol and fend of the alleged "domestic terrorist" threat from a MAGA insurgency – all to pave the way for the imminent inauguration of Joe Biden. But does January 20th mean the end of the political and media establishment's 5 year bout of Trump Derangement Syndrome, or are we merely beginning a new chapter of gaslighting for the Democratic regime? Also, it seems Trump's Treasury Department has thrown Biden a solid by sanctioning Ukrainian officials investigating Biden family and Wall Street corruption in their country. Later in the second hour, we'll connect with SUNDAY WIRE Roving Correspondent for Culture & Sport Basil Valentine for a wrap-up another weird and wild week of news and happenings. All this and much, more. Enjoy the show…

PLEASE HELP SUPPORT OUR
WINTER FUNDRAISING DRIVE
HERE
AND ALSO BECOME A TEAM MEMBER @21WIRE.TV

*NOTE: THIS EPISODE MAY CONTAIN STRONG LANGUAGE AND MATURE THEMES*
Download the most recent Episode #358
Sunday Wire Radio Show Archives
translate | Sun, 17 Jan 2021 15:40:52 +0000
Over 50,000 Restaurants in Italy Declare "I Am Open" Defying Lockdown Measures
This weekend, over 50,000 restaurants in Italy began defying the country's strict 'anti-Covid' lockdown measures in a massive act of civil disobedience according to Off-Guardian.
Italian restaurant owners have been spreading their "I Am Open" message through the social media hashtag #IoOpro ("I am opening") and customers have turned the tables on the government:
The "I Am Open" movement started in Italy has already spread to other countries across the world, including Mexico, Switzerland and Poland.
READ MORE LOCKDOWN NEWS AT: 21st Century Wire Lockdown Files
PLEASE HELP SUPPORT OUR WINTER FUNDRAISING DRIVE HERE
translate | Sat, 16 Jan 2021 21:58:52 +0000
Text to Speech by:
ResponsiveVoice-NonCommercial
licensed under