disorder
Dissident Voice
Free Alex Saab Delegation at the African Bar Association
An international Free Alex Saab delegation attended the October 3-7 annual meeting of the African Bar Association in Niamey, Niger. Venezuelan diplomat Alex Saab has been under arrest in Cabo Verde since June 2020 by orders of the US and is fighting extradition to Miami. His "crime" is organizing humanitarian missions to procure food and medicine for Venezuela in violation of the illegal US blockade.
The Free Alex Saab delegation was composed of Canadian John Philpot, a lawyer specializing in international law, who represented the American Association of Jurists and regularly attends AFBAR conferences; Cabo Verdean-American Bishop Filipe Teixeira, who traveled to Cabo Verde in June in support of Mr. Saab; Venezuelan Laila Taj El Dine, a diplomat to the United Nations, lawyer, university professor, and international analyst; and Venezuelan Pedro Carvajalino, media specialist.
African Bar Association welcomes the international Free Alex Saab delegation
The Free Alex Saab delegation was well received by the conference, attended by many honored African leaders, including President of Niger Mohamed Bazoum along with the former presidents of Nigeria, Sierra Leone, and Liberia. Some conferees were already familiar with the egregious US judicial over-reach, which resulted in Mr. Saab being seized from his airplane, when it made a fuel stop in Cabo Verde on its way from Caracas to Tehran.
The fifty-year-old African Bar Association (AFBAR) is as a professional body uniting individual lawyers and national legal associations in Africa. The association brings together the five African sub-regional associations spread over the continent. AFBAR seeks to foster policies to better the continent's socio-economic and political development.
AFBAR President Hannibal Uwaifo delivered the opening address on respecting the Rule of Law in strong opposition to military coups. A theme running through the conference was the importance of resolving African problems in Africa free from western interference. For example, AFBAR will not support cooperation with the International Criminal Court investigation of the Nigerian military and Boko Haram unless the investigation includes how Boko Haram is financed.
One participant, a young lawyer, explained that independence requires full national economic and military control. In his opinion, with French and especially US military presence in many countries, politicians may take their orders from the outside powers.
Some African countries are independent such as Algeria, which rigorously controls its own borders and its economy without neo-colonial control. Evidently Cabo Verde, one of the smallest and poorest countries in the world, finds it difficult to resist US pressure regarding Mr. Saab.
Conference upholds ECOWAS Court decision to free Alex Saab
The regional Economic Community of West Africa (ECOWAS) Court had ordered Cabo Verde to not only release but pay $200,000 in damages to Mr. Saab. That was on March 15, 2021, and Cabo Verde has still not complied with the court order. Nevertheless, Cabo Verde had signed and ratified the treaty creating the court, attended the hearings, is a full member of ECOWAS, and has at least one judge on the court.
As the AFBAR conference reaffirmed, it is the duty of the bar associations to advocate for the ECOWAS Court. The conference session on the ECOWAS Court explained clearly that it was not an appeal court, but an international court of primary jurisdiction created by treaty. The Saab delegation was afforded full status at the session, where delegates Felipe Teixeira and Laila El Dine spoke with AFBAR President Uwaifo in attendance.
Free Alex Saab press conference and Sanctions Kill report
The international Free Alex Saab Delegation held a press conference, presenting the case to local media for freeing the Venezuelan diplomat.
John Philpot presented and distributed copies of the "We don't deserve this – the impact and consequences of US Sanctions" report, which addresses more broadly the unilateral coercive measures imposed on some three dozen countries – 15 of which are in Africa – comprising a third of humanity. Philpot, along with Rick Sterling and David Paul, authored the comprehensive report for the Sanctions Kill Coalition. A free PDF of the report is available online.
At a session on contemporary legal problems and the Rule of Law, Laila El Dine and John Philpot presented the Alex Saab case, raising issues which go to the substance of his illegal detention. AFBAR President Uwaifo once again spoke of the need to take positive action to ensure respect for March 15 ECOWAS Court decision.
John Philpot stressed that these critical cases can be won, citing the recent campaign release of Meng Wanzhou. She had been illegally detained by Canada for more than 1000 days on an attempt to extradite her concerning a transaction between a Chinese bank and Iran, allegedly in violation of US sanctions against Iran. US judicial overreach can threaten diplomats and businesspersons worldwide if this tendency is not terminated.
The closing session included resolutions followed by two press conferences, where the Free Alex Saab issue was further discussed and supported. The AFBAR press conferences, presided by Mr. Uwaifo, presented the Alex Saab defense issues including respect for the ECOWAS Court decision. International delegates El Dine, Philpot, and Teixeira spoke at the second press conference.
AFBAR has taken the issue of the ECOWAS Court seriously, although the vice president of the court lamented the lack of enforcement mechanisms. Proposals were offered such as imposing sanctions against Cabo Verde officials, which would be legally constructed as a function of the regional ECOWAS community and not illegally as with the unilateral US sanctions. Other measures considered were expelling Cabo Verde from the ECOWAS and special legal procedures. A committee was formed to take this issue on actively, presided by Chief Prosecutor of Liberia Sayma Syrenius Cephis.
The post
Free Alex Saab Delegation at the African Bar Association
first appeared on
Dissident Voice
.
translate | 15 Oct 2021 | 9:52 pm
Reporter's Alert: Part VI
Reporters at major newspapers and magazines are hard to reach by telephone. Today it is increasingly hard to converse with them about timely scoops, leads, gaps in coverage, and corrections to published articles.
We started an online webpage: Reporter's Alert. From time to time, we use Reporter's Alert to present suggestions for important reporting on topics that are either not covered or not covered thoroughly. Reporting that just nibbles on the periphery won't attract much public attention or be noticed by decision-makers. Here is the sixth installment of suggestions:
1. More states are recognizing Indigenous Peoples' Day, giving rise to the need for a broad report on all the treaties tribal nations signed with the U.S. government that are still intact and that are still violated by the U.S. government. Recall for example, on Thursday July 9, 2020, the U.S. Supreme Court had occasion to recognize the Muscogee (Creek) Nation's rights to the land in much of Tulsa and eastern Oklahoma as being part of their reservation. (See, https://www.supremecourt.gov/opinions/19pdf/18-9526_9okb.pdf). There will be fascinating revelations from a report on this topic.
2. Numerous people have been asking me "What's happened to all those lawsuits against Trump?" Trump has escaped the grips of the law for years, most recently the stalled civil justice (tort law) suits by several women claiming sexual assaults, by prosecutors in New York, Washington, D.C., and Georgia. Trump has even managed to escape, so far, depositions under oath, including one that Robert Mueller should have demanded. This is so remarkable that there should be a seminar at Harvard, Yale, and Georgetown Law Schools about how Trump has escaped, with all the ways his lawyers have shielded this serial outlaw from federal, state, and local laws.
To make his escapes more current, since Trump is a clear-cut violator of criminal statutes, including the Hatch Act and the Anti-Deficiency statute, obstruction of justice, again and again, brazenly and openly, one might expect the Justice Department should be readying some law enforcement. See letter to Attorney General Merrick Garland recounting the DOJ's avoidance of its duties vis-à-vis Trump's sexual violations, thus demonstrating that Donald J. Trump is indeed repeatedly ABOVE THE LAW. Also remarkable is that this topic has to be suggested to the Fourth Estate as a major, comprehensive inquiry.
3. State legislatures and governors in many states are using "pandemic" pretexts to eliminate rights and democratic procedures. In California, which has one of the more liberal legislatures, lawmakers are taking bills to the floor discarding past rules providing every bill have committee staff analysis and a legislative hearing with questions from legislators, and testimony from citizens. Assembly Bill 2167 is one such example, favoring the insurance industry. Imagine what more conservative state legislatures are doing. Also, the California State Assembly voted to allow votes on bills without members being present in the chamber, despite an opinion from the state's legislative counsel that it likely violates the state Constitution.
Governors, citing the pandemic, have issued dubious executive orders that let vendors in healthcare avoid the tort laws for their negligent (or worse) injuries to innocent persons. For reporters, the quest is to find out how widespread these strictures have become and how permanent.
4. Sports injuries are more prevalent than ever before. Despite, more advanced knowledge, training, and self-care by athletes, professional teams are experiencing so many recurrent injuries that some sports announcers have started a regular "Injury Report" on sports radio. In baseball, injuries have become epidemic, when in the 1950s and 1960s they were quite rare. It is not a candidly discussed subject among the sports media and fans receive few if any explanations. The injury epidemic is so pronounced that the Yankees baseball radio announcer has started a daily Injury Report brought to you by an orthopedic practice ad in New York.
Some reasons suggested are (1) the players are bigger, and (2) the play is more strenuous. In baseball, pitchers' arms start getting strained in their teenage years, given the dreams about throwing 100 miles per hour fastballs in the major leagues. These days after every pitch announcers note what the mph was. Tommy John operations are numerous every year. With the ever-greater emphasis on home runs, players are becoming muscle-bound with added risks of straining a ligament. Certainly today, baseball professionals have better equipment – helmets, gloves, safer shoes, and they are protected by padded walls in the outfield. These advances prevent injuries, yet today's players are placed on the injury list far more than those in the past. What with the many years of covering up concussions in football etc., it seems important to look into this broad area. (See, leagueoffans.org). Sports reporters take note!
5. What's happened to NASA? It has increasingly become an agency that outsources or contracts out, losing the technical and scientific capacity to better pay offers by the contractors. The brain drain is rampant: nearly 80% of NASA's budget is contracted out. The Old NASA did far more things itself and kept its intellectual property close to the vest. NASA is now a shadow of itself, a trademark on press releases; so much so that it is losing control over policy and other matters to the contractors. A reporter should get copies of these contracts and see the extent of the multiple giveaways, corporate welfare, and undue influence taking the search all the way to congressional committees.
P.S. Next week from October 22-23, 2021, corporate crime specialists from around the world will attend the symposium at Georgetown Law Center titled, Imagining a World Without Corporate Criminal Law (Register for the event here).
The post
Reporter's Alert: Part VI
first appeared on
Dissident Voice
.
translate | 15 Oct 2021 | 8:45 pm
News on China | No. 71
This week's News on China in 2 minutes.
The post
News on China | No. 71
first appeared on
Dissident Voice
.
translate | 15 Oct 2021 | 3:27 pm
Funeral Rites for COVID Zero
It was such a noble public health dream, even if rather hazy to begin with.  Run down SARS-CoV-2.  Suppress it.  Crush it.  Or just "flatten the curve", which could have meant versions of all the above.  This created a climate of numerical sensitivity: a few case infections here, a few cases there, would warrant immediate, sharp lockdowns, stay-at-home orders, the closure of all non-vital service outlets.
Then came mutations and variants.  Delta became the word mentioned like a terrorist saboteur, placing bombs under the edifice of the health system.  The pro-market factions within governments receptive to using lockdown formulas could claim that harsh stay-at-home rules were not working.  It was time to open up the economy; time to live with the virus, and, consequently, a good number of deaths.  It was time for the epidemiologists to do more modelling.
A crucial factor to this was the arrival of COVID-19 vaccines and the acceleration of vaccination programs.  Studies showing how increased vaccination coverage would reduce cases of COVID-19 and precipitate a fall in hospitalisation began to catch the attention of policy makers.  One, a preprint and yet to be peer-reviewed paper from August, looked at the effects of vaccination coverage among the 112 most populous counties in the United States.  It found that a 10 percent increase in vaccination coverage could be associated with a 28.3 percent decrease in the rate of hospitalisation and a 16.6 percent decrease in COVID-19 hospitalisations per 100 cases.
In Australia, New South Wales became the first state to accept that a lockdown policy coupled with a mass vaccination push, the stress being on the latter, would be necessary to cope with the ravages of the Delta variant.  Eventually, the number of infections would fall, as they now seem to be doing.  "What we need to do is all of us have to start accepting that we need to live with COVID because COVID would be around for three or four years," the now departed Premier Gladys Berejiklian stated in September.  But it was less a stance of wisdom than one of necessity, given the initially carefree approach of the Berejiklian government to staying open despite the dangers posed by new variants. "We have to live with the virus," meant not having to say sorry.
Victoria followed, digesting a harsh reality that the virus, active and present, had ceased to be ineradicable.  It had not been that long ago that the same government had proclaimed that it had "run the virus" into the ground like an unwanted invader.  But Melbourne, the city lockdown for the longest period on this planet, went the way of Sydney, despite having more stringent measures in place. "We think there may be a number that is not zero but is low that we can contain," Victoria's Premier Daniel Andrews cryptically speculated.  A debate was taking place on "a sweet spot that is not zero, but it's not so high". A stumbled slaying of the COVID Zero vision, but a slaying nonetheless.
Even as this was taking place, the true believers, largely untouched by the effects of the virus in the first place, continued to believe in a certain public health heaven.  West Australian Premier Mark McGowan made clear his ambitions of keeping his state "unscathed" which prompted observations that West Australia might become a bastion of COVID-19 "secessionism".
Recently, two countries also removed their names from one of the world's shortest lists, reading COVID Zero its funeral rites.  There was New Zealand's Prime Minister Jacinda Ardern, whose country had followed the elimination strategy for a year and a half, discarding it in full view of the press.  In doing so, she used the word "transitioning".  "We're transitioning from our current strategy to a new way of doing things," she revealed to reporters earlier this month.  "With Delta, the return to zero is incredibly difficult, and our restrictions alone are not enough to achieve that quickly.  In fact, for this outbreak, it's clear that long periods of heavy restrictions has not got us to zero cases."  Some imagery was in order: "What we have called a long tail feels more like a tentacle that has been incredibly hard to shake."
There was Singapore, a model example of strict border controls despite being a global economic hub, a nation-state dedicated to firm contact tracing, social distancing and mask mandates.  Having reached a vaccination rate in the populace of 80 percent, the government was keen to move the small country towards a "living with COVID-19" strategy.
The co-chair of the COVID multi-ministry taskforce (MTF), Lawrence Wong, went so far on October 2 as to suggest that "sooner or later, many of us will end up catching the virus, but we will have zero or mild symptoms (and) recover from home after a few days".  While 98 percent of those catching the virus would not fall seriously ill, two percent probably would suffer severely.  Wong also thought it important to say that the government was stabilising "our protocols [to] make sure the procedures are in place and build up the necessary capacity (in the health care system)".
It was telling that these words were coming from the finance minister, rather than a public health official of Spartan gravity and moral severity.  In New South Wales, Dominic Perrottet, the new premier, till recently the state's Treasurer, is an open-economy hawk in the face of the lockdown lobby.  The pendulum is again swinging in pandemic health, and the citizens of the once COVID zero countries are being softened for tolerable mortality and acceptable risk.
The post
Funeral Rites for COVID Zero
first appeared on
Dissident Voice
.
translate | 15 Oct 2021 | 4:19 am
Captives of Coca-Cola
In July 2018 the attention of 
The New York Times
 and then 
Esquire
magazine was somehow drawn to a mountain town in southern Mexico and the truly remarkable amount of Coca-Cola drunk by its residents. The British Broadcasting Corporation has produced a
documentary
on the same topic.
The town is San Cristobal, in the Central Highlands of Chiapas, Mexico's poorest and southernmost state. A third of its quarter-million or so residents are of Mayan descent. Their average per capita daily consumption of 'the friendliest drink on earth' is a gallon – the whole of a two-liter bottle and most of a second, delivered to numerous local convenience stores from a bottling plant on the town's outskirts.
Health impacts
Coca-Cola was first marketed in 1886. The name refers to two of the original ingredients – coca leaves, which are the source of cocaine, and kola nuts, which contain caffeine. Both are addictive. Since 1904 the coca leaves used have been not fresh but 'spent' – left over after the cocaine extraction process is complete. However, despite claims to the contrary, they still contain traces of cocaine.
This daily dose of Coca-Cola taken by residents of San Cristobal contains a whole pound of sugar. So it should be no surprise that each year over 3,000 of them die of diabetes. It's an unpleasant way to die. Typical symptoms are frequent urination, hunger and thirst (despite eating and drinking), fatigue, blurred vision, slow-healing sores, recurrent infections, tingling, pain, or numbness in the hands or feet, sunken eyes, rapid breathing, headache, muscle aches, dehydration, nausea, stomach pain and cramping, vomiting, cerebral edema, and coma.
Besides diabetes, excessive sugar causes obesity, tooth decay, and fatty liver disease and increases the risk of strokes, heart disease, cancer, and dementia. Researchers who estimated the burden of disease associated with consumption of sugar-sweetened beverages (SSBs) in 2010 found such consumption responsible for 184,000 deaths a year — 133,000 from diabetes, 45,000 from heart disease, 6,500 from cancer.
These deaths were concentrated in high-income (24%) and especially medium-income (71%) countries. SSBs accounted for the highest proportion of all deaths – 12% — in Mexico, rising to 30% in Mexicans under the age of 45. In 2014 Mexico overtook the United States in per capita SSB consumption. In that year Mexicans drank on average 106 liters of Coca-Cola, Americans 99.5.
Sugar, moreover, is not the only harmful ingredient in Coca-Cola. There is also caffeine, which raises blood pressure and can cause dehydration as well as urinary and respiratory problems. There is phosphoric acid, which like sugar causes tooth decay, slows down digestion, may produce kidney failure or kidney stones, and impedes the absorption of calcium by the bones, leading to osteoporosis. Finally, the caramel used to color the drink is carcinogenic.
Why do they drink so much Coca-Cola?
Observers talk about 'addiction' to Coca-Cola, and it does contain three addictive substances – cocaine, caffeine, and sugar. It is also said that Coca-Cola has become an integral part of the local culture in Chiapas. Many indigenous people believe that Coca-Cola can heal the sick. The BBC documentary features a 'healer' sacrificing a chicken to 'Goddess Maria' together with an offering of Coca-Cola.
However, framing the problem in terms of addiction or 'culture' gives the impression that it might be solved with the aid of therapy and health education. This is not the case. The residents of San Cristobal have no real choice. Even those fully aware of the ham done to their health by imbibing huge quantities of Coca-Cola have no better alternative. After all, they need to drink water and Coca-Cola does at least contain clean water, drawn from a deep unpolluted aquifer.
Is clean water available from any other source? Consider possible alternatives.
The town has no wastewater treatment facilities. Untreated sewage goes straight into the waterways. This is the water that comes, now and then, from the faucet, contaminated by E. Coli and other pathogens:
Symptoms of Shiga toxin-producing E. coli (STEC) infection vary for each person, but often include severe stomach cramps, diarrhea (often bloody), and vomiting. Some people may have a fever, which usually is not very high (less than 101˚F/38.5˚C). Most people get better within 5 to 7 days. Some infections are very mild, but others are severe or even life-threatening.
What about the water trucks that occasionally pass through your neighborhood? I have information specifically about trucked water in San Cristobal, but here is an assessment of trucked water in Mexico City:
Trucked water is often higher in quality than the city's notorious tap water, but its quality does vary significantly. Many suppliers simply provide filtered tap water in steel trucks — and others may bring water of such poor quality that it is unsafe to drink.
The situation in poverty-stricken San Cristobal is presumably worse than in the capital.
If water from the faucet and trucked water are not safe options, then why not buy not Coca-Cola but bottled water drawn from the aquifer? And/or other drinks known to contain clean water — milk, fruit juice, beer?
This would indeed be a sensible thing to do.
But Esquire remarks, without further explanation, that bottled water is 'hard to find.' So, perhaps, are other clean-water drinks. Perhaps Coca-Cola is the only clean-water drink that is at all widely available in this town?
In order to show why this may be so, I must go into the commercial aspect of the production and distribution of Coca-Cola in San Cristobal.
The commercial aspect
The Coca-Cola Company is a US-based multinational corporation. It produces not Coca-Cola but a syrup or paste concentrate that has to be diluted with water to make Coca-Cola. it sells the concentrate to bottling companies that make the Coca-Cola, bottle it, and sell it in various regions of the world to which they have bought exclusive rights. The bottling company that owns the rights to bottle and sell Coca-Cola in Mexico as well as nine other Latin American countries is FEMSA (a Spanish acronym for Mexican Economic Promotions). FEMSA is a Mexico-based multinational beverage and retail company. It is FEMSA that owns and operates the bottling plant in San Cristobal. It also owns retail chains, including OXXO, Mexico's largest chain of convenience stores.
Here again I have no information specific to San Cristobal, but a plausible reason why bottled water is 'hard to find' would be FEMSA's ownership of the town's retail stores. If one and the same company were to own the retail stores and the Coca-Cola bottling plant, it would hardly allow its stores to display drinks that would compete with Coca-Cola.
In accordance with an old agreement between FEMSA and the Mexican federal government, the company pays for the water it takes from the aquifer at a very low rate – about 10 cents for every 260 gallons, which comes to $120 per day or $44,000 per year. Even this very modest payment goes to the federal not the local government and cannot be used for local needs. FEMSA offered to build a sewage treatment plant to provide 500 families with clean drinking water, but this token measure was abandoned when the company realized that it would not stop local protests.
Why would the Mexican government allow this situation to continue? It may be recalled that Vicente Fox, the president of Mexico in 2000—2006, was a former chief executive of the Coca-Cola Company in Mexico. This fact suggests the political clout of the Coca-Cola business in Mexico.
A clean-water monopoly
Propagandists for capitalism like to dwell on the wide choice that 'the market economy' gives consumers. They forget to mention that this is true only of a competitive market and that most markets are no longer competitive. They are either oligopolistic, with a few big companies that conspire to limit consumer choice, or monopolistic, with a single company in a position to dictate terms to its customers.
In a place like San Cristobal, a vital human need – clean water – has been turned into a commodity monopolized by a single supplier. This supplier exploits its monopoly position to compel residents to buy clean water from itself and mixed with other substances that destroy their health and doom many of them to an early and miserable death.
End of the story?
Climate change has brought a sharp and persistent reduction in rainfall to the Central Highlands of Chiapas State. Both surface and deep water sources are undergoing rapid depletion. If this continues for very long, the region will no longer be able to support a large population and most of the people of San Cristobal will join the swelling stream of environmental refugees. At a certain point, whether due to exhaustion of the aquifer or to the falling number of consumers, the making, bottling, and selling of Coca-Cola will cease to be a commercially viable operation. The managers of the plant will depart, well satisfied with the splendid job they have done for the shareholders of FEMSA.
And so the story will end. Unless?
The post
Captives of Coca-Cola
first appeared on
Dissident Voice
.
translate | 15 Oct 2021 | 3:56 am
Women Hold Up More Than Half the Sky
Junaina Muhammed (India) / Young Socialist Artists, A woman working in the korai fields, where women often work from a young age to earn a living.
Reminder: Indian peasants and agricultural workers remain in the midst of a country-wide agitation sparked by the proposal of three farm bills that were then signed into law by the right-wing Bharatiya Janata Party government in September 2020. In June 2021, our dossier summarised the situation plainly:
It is clear that the problem in Indian agriculture is not too much institutional support, but inadequate and uneven deployment of institutions as well as the unwillingness of these institutions to address the inherent inequalities of village society. There is no evidence that agribusiness firms will develop infrastructure, enhance agricultural markets, or provide technical support to farmers. All this is clear to the farmers.
The farmers' protests, which began in October 2020, are a sign of the clarity with which farmers have reacted to the agrarian crisis and to the three laws that will only deepen the crisis. No attempt by the government – including trying to incite farmers along religious lines – has succeeded in breaking the farmers' unity. There is a new generation that has learned to resist, and they are prepared to take their fight across India.
In January 2021, the Supreme Court of India heard a series of petitions about the farmers' protests. Chief Justice S. A. Bobde reacted to them with the following startling observation: 'We don't understand either why old people and women are kept in the protests'. The word 'kept' rankles. Did the Chief Justice believe that women are not farmers and that women farmers do not come to the protests of their own volition? That is the implication behind his remark.
A quick look at a recent labour force survey shows that 73.2% of women workers who live in rural areas work in agriculture; they are peasants, agricultural workers, and artisans. Meanwhile, only 55% of male workers who live in rural areas are engaged in agriculture. It is telling that only 12.8% of women farmers own land, which is an illustration of the gender inequality in India and is what likely provoked the Chief Justice's sexist remark.
The UN Food and Agriculture Organisation pointed out a decade ago that 'Closing the gender gap in agricultural inputs alone could lift 100-150 million people out of hunger'. Given the immense problem of hunger in our time – as highlighted in last week's newsletter – women in agriculture must be, as the FAO notes, 'heard as equal partners'.
Karuna Pious P (India) / Young Socialist Artists, Brick work, locally known as pakka me kaam.
From Tricontinental Research Services (Delhi) comes a superb new dossier on the status of women in India, Indian Women on an Arduous Road to Equality (no. 45, October 2021). The text opens with an image of five women working at a brick kiln. When I saw that drawing, I was transported to a calculation made by Brinda Karat, a leader of the Communist Party of India (Marxist), about the labour of women construction workers. Bina, a young woman working in Ranchi, the capital of Jharkhand, carries between 1,500 and 2,000 bricks to masons in a multi-story building. Bina carries at least 3,000kgs of bricks every day, each weighing 2.5kgs, yet she earns a pittance of under ₹150 ($2) per day and suffers from severe body aches. 'The pain has become an intrinsic part of my life. I don't remember a single day without it', Bina told Karat.
Daniela Ruggeri (Argentina) / Tricontinental: Institute for Social Research, Childcare workers protest the Modi government's unfair treatment of women and workers.
Reminder: Women in India have been an integral part of the farmers' movement, the workers' movement, and the movement to widen democracy. Does this need to be said? It seems that something so evident requires constant repetition.
During this pandemic, women public health workers and women childcare workers have played a central role in holding together society, all while being disparaged and having their work trivialised. On 24 September 2021, ten million scheme workers – those who work for government schemes such as public health (Accredited Social Health Activist or ASHA workers) and crèches (anganwadi workers) – went on strike to demand formal employment and better protection for their work during the COVID-19 pandemic. 'Tax the super-rich', they said, repeal the farm bills, stop the privatisation of the public sector, and defend women workers.
Over the past few years, ASHA workers have complained about routine harassment, including sexual harassment. In 2013, the Indian government enacted the Sexual Harassment of Women at Workplace Act to protect both formal and informal workers. No rules have been framed for ASHA and other scheme workers, nor are these workers able to lift up their experiences of harassment to the front pages of corporate media.
Our dossier carefully dissects the prevalence of patriarchal harassment and violence, making sure to identify the different ways that such toxic behaviours strike at women of different classes. Working-class women in unions and in left organisations have built a kind of mass sensibility; as a result, their struggles now incorporate demands against patriarchy that had otherwise been distant from their lives. For instance, it is now clear amongst many working-class women that they must win maternity leave, equal wages for equal work, guaranteed crèches, and redressal and prevention mechanisms against sexual harassment in workplaces. Such demands cascade back into the family and community, where other struggles – such as against patriarchal violence in the home – expand the horizon of democratic movements in India.
Vikas Thakur (India) / Tricontinental: Institute for Social Research, A cycling training camp in Pudukkottai, Tamil Nadu.
The dossier closes with wise words about the importance of the farmers' movement for the women's movement:
Though the Indian women's movement has seen many ups and downs over the decades, it has remained resilient, adapted to changing socioeconomic conditions, and even expanded. The current situation might present an opportunity to strengthen mass movements and to steer the focus towards the rights and livelihoods of women and workers. The ongoing Indian farmers' movement, which started before the pandemic and continues to stay strong, offers the opportunity to steer the national discourse towards such an agenda. The tremendous participation of rural women, who travelled from different states to take turns sitting at the borders of the national capital for days, is a historic phenomenon. Their presence in the farmers' movement provides hope for the women's movement in a post-pandemic future.
Reminder: Nothing in the slogans coming from the farmers' encampments is unique. Most of these are long-standing claims. The demands made by women farmers at the protest sites and amplified by the farmers' unions echo the Draft National Policy for Women in Agriculture put forward by the National Commission for Women in April 2008. This policy included the following key demands, each one applicable today:
Ensure that women have access to and control over resources, including land rights, water, and pasture/forest/biodiversity resources.
Guarantee equal wages for equal work.
Pay minimum support prices to primary producers and ensure that sufficient food grains are available at affordable prices.
Encourage women to enter agriculture-related industries (including fisheries and artisanal work).
Provide training programmes for women including agricultural practices and technologies that are sensitive to the knowledge that women possess as well as the practices they carry out.
Provide adequate and equal availability of services such as irrigation, credit, and insurance.
Encourage primary producers to produce and market seeds, forest and dairy products, and livestock.
Prevent women's livelihoods from being displaced without providing viable alternatives.
The left women's movement has put these demands back on the table. The right-wing government will not hear them.
Ingrid Neves (Brazil) / Tricontinental: Institute for Social Research, A seaweed harvester facing the rough seas.
Once more, our dossier comes to you designed with great care and love. This time, our team has worked closely with the Young Socialist Artists (India). Together, we found powerful photographs from the history of the Indian women's movement and from the farmers' protests and used these as references for the illustrations in the dossier. We look forward to inviting you to an online exhibition of this art, our small gesture towards expanding a possible pathway to a socialist future.
The post
Women Hold Up More Than Half the Sky
first appeared on
Dissident Voice
.
translate | 15 Oct 2021 | 3:32 am
That Time My Pediatrician Lied to "do no harm"
Once upon a time, I had a pediatrician who made house calls — complete with a little black bag. Dr. Harris practically became part of the family after my older sister was born. This was an age when doctors really got to know their patients. They also weren't in a hurry to prescribe meds or suggest surgeries. Sometimes, they'd even go out on a limb and make moves that would be unimaginable today. Here's a story about one of those moments.
*****
After being told she'd never have a second child, my mother was bedridden for much of her pregnancy with me. But there I was, nine months later: a happy and healthy baby, already proving that the medical establishment was full of shit. However, what no one but Dr. Harris knew was that I was born with what they used to call a "heart murmur." Today, it's Mitral Valve Prolapse (MVP) — typically not a condition that warrants any attention.
Back in the day, however, a murmur could've caused my parents to baby me even more than they already did. Dr. Harris sagely recognized this likelihood and did something incredible. He didn't tell anyone. He worried that if he reported the condition, my parents would be over-protective and prevent me from being an active boy. He simply monitored my heart during every visit to be on the safe side. Translation: If not for Dr. Harris, I never would've become an athlete which helped me become popular and confident (as described here). I also wouldn't have gotten into martial arts and fitness and all the other activities that enriched my life and kept me youthful. Who knows what I'd look and feel like today if not for him? I owe that man, big time.
To cover his tracks, Dr. Harris had a plan. When my parents eventually decided to stop bringing me to a pediatrician, he'd contact my new doctor to explain the situation. At that point, the new guy could just keep monitoring the MVP. However, my parents brought me to their doctor without telling Dr. Harris beforehand. During my first check-up, the new guy heard the tell-tale click. Confused, he explained what it meant to my parents — saying that most people are born with a heart murmur. He couldn't understand how Dr. Harris could've possibly missed it. This caused my mother to panic. She called Dr. Harris and he promptly confessed. What happened next may also be impossible today.
My parents were okay with it. My mother admitted that Dr. Harris saved me from being forbidden to play sports and hang out with my hooligan buddies. The new doctor ran me through a battery of tests to "play it safe." I remember him having the gall to ask me if I could do a push-up. With my parents in the room, a very insulted 12-year-old me hopped off the doctor's plinth and onto the floor. He stopped me at 20 but I did another 10 to make sure Mr. Expert got the message.
As the years passed, I literally forgot I had MVP until a new primary care physician of mine heard the click and tried to lay down a restriction. When I went for dental work, he declared, I needed to be medicated before and after the procedure. It's called antibiotic prophylaxis and here's the "logic": If my gums bleed and I swallow some of the blood, there's a slight chance it could cause an infection in my heart (endocarditis) because of the MVP.
By that point, my mother had also been diagnosed with MVP (I likely inherited it from her) and was doing antibiotic prophylaxis for her dental visits. She begged me to comply, too. Being a good Catholic son, I did… once. They had you take about eight antibiotic pills before treatment and then another four pills a few hours later. I don't know if any of you has ever taken that many antibiotics in a 6-hour time period, but it makes you feel high, and then it makes you feel like shit. Not to mention, there's all the damage the drugs can do to your intestinal flora. Still, the fear of endocarditis was being imposed upon me. Just look around right now if you wanna confirm what medical fear-programming looks and feels like.
I asked my dentist why I needed to take these meds when I was fully healthy and never displayed any heart-related symptoms. He just chalked it up to "protocol." Then I asked him why it was okay for my gums to bleed each night when I flossed. He did not have an answer. He just made a joke about me being the only patient to ever question this protocol. These being the pre-internet days, I found some books at the library. In no time, I learned it was just a legal thing. Dentists and doctors were covering their asses when, in reality, there was NO need for antibiotic prophylaxis. If anything, as I surmised, the potential negative impacts far outweighed any benefits.
I photocopied some pages from a book and brought them to my dentist. He took one glance and sighed. "I know, but I have to follow the rules. It's required that I prescribe you the pills and ask you if you took them." We stared at each other for about 10 seconds and I think we both knew exactly what would happen next. From then on, every time I'd come in for a cleaning, he'd ask: "Did you medicate?" I would nod yes and everything moved forward. In addition, I told my Mom I was still taking the pills. I didn't like lying to her but I did so for her own protection. It's a little trick I learned from Dr. Harris.
The post
That Time My Pediatrician Lied to "do no harm"
first appeared on
Dissident Voice
.
translate | 15 Oct 2021 | 12:31 am
Abandoning Yemen?
Monday, October 11, marked the official closure of the U.N. Group of Eminent Experts on Yemen (also known as the Group of Experts or GEE). For nearly four years, this investigative group examined alleged human rights abuses suffered by Yemenis whose basic rights to food, shelter, safety, health care and education were horribly violated, all while they were bludgeoned by Saudi and U.S. air strikes, drone attacks, and constant warfare since 2014.
"This is a major setback for all victims who have suffered serious violations during the armed conflict," the GEE wrote in a statement the day after the U.N. Human Rights Council refused to extend a mandate for continuation of the group's work.  "The Council appears to be abandoning the people of Yemen," the statement says, adding that "Victims of this tragic armed conflict should not be silenced by the decision of a few States."
Prior to the vote, there were indications that Saudi Arabia and its allies, such as Bahrain (which sits on the U.N. Human Rights Council), had increased lobbying efforts worldwide in a bid to do away with the Group of Experts. Actions of the Saudi-led coalition waging war against Yemen had been examined and reported on by the Group of Experts. Last year, the Saudi bid for a seat on the Human Rights Council was rejected, but Bahrain serves as its proxy.
Bahrain is a notorious human rights violator and a staunch member of the Kingdom of Saudi Arabia-led coalition which buys billions of dollars worth of weaponry from the United States and other countries to bomb Yemen's infrastructure, kill civilians, and displace millions of people.
The Group of Experts was mandated to investigate violations committed by all warring parties. So it's possible that the Ansar Allah leadership, often known as the Houthis, also wished to avoid the group's scrutiny. The Group of Experts' mission has come to an end, but the fear and intimidation faced by Yemeni victims and witnesses continues.
Mwatana for Human Rights, an independent Yemeni organization established in 2007, advocates for human rights by reporting on issues such as the torture of detainees, grossly unfair trials, patterns of injustice, and starvation by warfare through the destruction of farms and water sources. Mwatana had hoped the U.N. Human Rights Council would grant the Group of Experts a multi-year extension. Members of Mwatana fear their voice will be silenced within the United Nations if the Human Rights Council's decision is an indicator of how much the council cares about Yemenis.
"The GEE is the only independent and impartial mechanism working to deter war crimes and other violations by all parties to the conflict," said Radhya Almutawakel, Chairperson of Mwatana for Human Rights. She believes that doing away with this body will give a green light to continue violations that condemn millions in Yemen to "'unremitting violence, death and constant fear.'"
The Yemen Data Project, founded in 2016, is an independent entity aiming to collect data on the conduct of the war in Yemen. Their most recent monthly report tallied the number of air raids in September, which had risen to the highest monthly rate since March.
Sirwah, a district in the Marib province, was—for the ninth consecutive month—the most heavily targeted district in Yemen, with twenty-nine air raids recorded throughout September. To get a sense of scale, imagine a district the size of three city neighborhoods being bombed twenty-nine times in one month.
Intensified fighting has led to large waves of displacement within the governorate, and sites populated by soaring numbers of refugees are routinely impacted by shelling and airstrikes. Pressing humanitarian needs include shelter, food, water, sanitation, hygiene, and medical care. Without reports from the Yemen Data Project, the causes of the dire conditions in Sirwah could be shrouded in secrecy. This is a time to increase, not abandon, attention to Yemenis trapped in war zones.
In early 1995, I was among a group of activists who formed a campaign called Voices in the Wilderness to publicly defy economic sanctions against Iraq. Some of us had been in Iraq during the 1991 U.S.-led Operation Desert Storm invasion. The United Nations reported that hundreds of thousands of children under age five had already died and that the economic sanctions contributed to these deaths. We felt compelled to at least try to break the economic sanctions against Iraq by declaring our intent to bring medicines and medical relief supplies to Iraqi hospitals and families.
But to whom would we deliver these supplies?
Voices in the Wilderness founders agreed that we would start by contacting Iraqis in our neighborhoods and also try to connect with groups concerned with peace and justice in the Middle East. So I began asking Iraqi shopkeepers in my Chicago neighborhood for advice; they were understandably quite wary.
One day, as I walked away from a shopkeeper who had actually given me an extremely helpful phone number for a parish priest in Baghdad, I overheard another customer ask what that was all about. The shopkeeper replied: "Oh, they're just a group of people trying to make a name for themselves."
I felt crestfallen. Now, twenty-six years later, it's easy for me to understand his reaction. Why should anyone trust people as strange as we must have seemed?
No wonder I've felt high regard for the U.N. Group of Experts who went to bat for human rights groups struggling for "street cred" regarding Yemen.
When Yemeni human rights advocates try to sound the alarm about terrible abuses, they don't just face hurt feelings when met with antagonism. Yemeni human rights activists have been jailed, tortured, and disappeared. Yemen's civil society activists do need to make a name for themselves.
On October 7, the day the U.N. Human Rights Council voted not to continue the role of the Group of Experts with regard to Yemen, the United Nations agreed to set up an investigative group to monitor the Taliban. However, the agreement assured the United States and NATO that abuses committed under their command would not be subject to investigation.
Politicizing U.N. agencies and procedures makes it all the more difficult for people making inquiries to establish trusting relationships with people whose rights should be upheld by the United Nations High Commission for Human Rights.
When I was approaching shopkeepers for ideas about people we might contact in Iraq, I was just beginning to grapple with Professor Noam Chomsky's essays about "worthy victims" and "unworthy victims."
That second phrase seemed to me a terrible oxymoron. How could a victim of torture, bereavement, hunger, displacement, or disappearance be an "unworthy victim?" Over the next thirty years, I grew to understand the cruel distinction between worthy and unworthy victims.
A powerful country or group can use the plight of "worthy victims" to build support for war or military intervention. The "unworthy victims" also suffer, but because their stories could lead people to question the wisdom of a powerful country's attacks on civilians, stories about those victims are likely to fade away.
Consider, in Afghanistan, the plight of those who survived an August 29 U.S. drone attack against the family of Zamari Ahmadi.  Ten members of the family were killed. Seven were children. As of October 13, the family had not yet heard anything from the United States.
I greatly hope Mwatana, The Yemen Data Project, The Yemen Foundation, and all of the journalists and human rights activists passionately involved in opposing the war that rages in Yemen are recognized and become names that occasion respect, gratitude, and support. I hope they'll continue documenting violations and abuse. But I know their work on the ground in Yemen will now be even more dangerous.
Meanwhile, the lobbyists who've served the Saudi government so well have certainly made a name for themselves in Washington, D.C., and beyond.
Grassroots activists committed to ending human rights abuses must uphold solidarity with civil society groups defending human rights in Yemen and Afghanistan. Governments waging war and protecting human rights abusers must immediately end their pernicious practices.
In the United States, peace activists must tell the military contractors, lobbyists, and elected representatives: "Not in our name!" With no strings attached, the U.S. government should be proactive and end war forever.
This article first appeared in The Progressive Magazine
Tower houses in Sanaa, August 15, 2013 (Rod Waddington)
The post
Abandoning Yemen?
first appeared on
Dissident Voice
.
translate | 14 Oct 2021 | 4:40 am
Back at Ground-Truthing Again and Again and Again
Time and time again, the left sites just keep pushing all those international stories, all those stories tied to this or that political party head, and while China is important, and while we know the dirty deeds of Blinken to Pompeo, all the way back, we still miss out on the common people, us, the little ones.
Sure, this is a trending story, in California, tied to the vaccine mandate, the hysteria, the fascism:
The University of California, Irvine has placed their Director of Medical Ethics, Dr. Aaron Kheriaty, on 'investigatory leave' after he challenged the constitutionality of the UC's vaccine mandate in regards to individuals who have recovered from Covid and have naturally-acquired immunity.

Last month Kheriaty, also a Professor of Psychiatry at UCI School of Medicine, filed a suit in Federal court over the mandate.

"Natural immunity following Covid infection is equal to (indeed, superior to) vaccine-mediated immunity. Thus, forcing those with natural immunity to be vaccinated introduces unnecessary risks without commensurate benefits—either to individuals or to the population as a whole—and violates their equal protection rights guaranteed under the Constitution's 14th Amendment," Kheriaty wrote in a Sep. 21 blog post.

"Expert witness declarations in support of our case include, among others, a declaration from distinguished UC School of Medicine faculty members from infectious disease, microbiology/immunology, cardiology, endocrinology, pediatrics, OB/Gyn, and psychiatry," the post continues (click here to read the rest).

…there is now considerable evidence that Covid recovered individuals may be at higher risk of vaccine adverse effects compared to those not previously infected (as seen in studies here, here, and here, among others). -Dr. Aaron Kheriaty
This issue, though, is more important on a local level for schmucks like me, who are overeducated, aging in a hateful society, left of left in a centrist and capitalism hard left/right contradictory world. I am back at a job, and the pay is embarrassing, and the fact that I am in a rural county with rural thinkers and with a service economy tied to beach combing, fishing, crabbing and vacation rentals also contributes to precarity.
You think I am ready to leave to go somewhere else, to some big sophisticated city, some harbinger of high tech and military industrial complex to find more sustainable and lucrative work? Each day, my skill sets, my background, all the ground-truthing and other on the job training, all the travel, all those deep learning moments in my life in several fields, all of that is mush to the masters of academia, the masters of companies that are small and large, getting on the gravy train of city, county, state, national and international money. Tax cheats and welfare queens and kings are those in the complex, the big C for the CRC, Corruption Racket Complex — military-banking-ag-energy-prison-pharma-education-medicine-mining-chemical-AI-surveillence-real estate-insurance-prison-legal-media-entertainment.
Yep, bad that an environmental lawyer was under ankle bracelet house arrest for more than two years and faces six months in jail for contempt as a lawyer who sued the pants off of Chevron for killing and polluting communities south of this border. Sure, the hellfire and brimstone of this rotting empire is addictive, with all these blogs and newsfeeds and whatnot tapping into the lizard part of the collective American brain.
Judge Loretta Preska, an advisor to the conservative Federalist Society, to which Chevron is a major donor, sentenced human rights attorney and Chevron nemesis Steven Donziger to six months in prison Friday for misdemeanor contempt of court after he had already spent 787 days under house arrest in New York.

Preska's caustic outbursts — she said at the sentencing, "It seems that only the proverbial two-by-four between the eyes will instill in him any respect for the law" — capped a judicial farce worthy of the antics of Vasiliy Vasilievich, the presiding judge at the major show trials of the Great Purges in the Soviet Union, and the Nazi judge Roland Freisler who once shouted at a defendant, "You really are a lousy piece of trash!"
Original illustration by Mr. Fish
So, note the "proverbial two-by-four between the eyes" comment from this judicial devil . . . . From a multimillionaire "judge." Imagine that! If I told a pig that exact same thing, after stopping me for a dangling mud flap on my minivan, just think what might happen to me. Or if I told that she needed a proverbial two by four between the eyes to a judge during my trial or someone else's? Or, to the boss, uh? Or to the teacher if I was an 11th grader. Or, to the drill sergeant? Or the TSA guy smelling my feet at the airport.
This judge is human scum, and while this is of national and international importance, I have been in courtrooms (local, small and midsized town) where women lost their children, where drug addicted got the book thrown at them, where homeless rough sleepers were fined and incarcerated, where people more sane than this judge were committed to mental ward. This is the truth about systems of oppression, about modern white civilization, a fucked up rule of law lawlessness. This is it in our world. But it happens every day a few ten thousand times. To we the small ass people.
Now, multiple that by a factor a ten thousand — try suing Boeing, or Pfizer or FDA, or Ford, or General Mills, or Bayer, or Trump Towers or Bank of America, or Amazon, or Google, or the manufacturer of the air bag in the minivan or the pretzel maker  your kid is choking on.
Now, bring it back to a real perspective. Local, where cities have no money for infrastructure, where medical systems are threadbare at least, or missing altogether. No country for old men, for young people, for the sick, disabled, poor, mentally challenged, psychiatrically impaired. This is a country for no regular people.
Yet, we will hear the media mental midgets yammer on and on about us bumkins, us flyover fucks, deplorables, or deploying any other laundry list of pejoratives or socio-psych mumbo jumbo for their elite brains to find more ways to subjugate the many in the name of profits, and in the words of their deep alter egos — "The world of elites and beautiful and worthy and good members of society have to deal with these useless breeders, breathers and eaters. Really, all we want is what's best for the masses, for these misbegotten, less than high IQ, and multiple-dysfunctional people who in some cases, well, don't mean to be useless eaters, breeders, breathers, existers. But we can corral them into good deeds, and we can make so much money from their faults, chronic illnesses, their low IQ's, their inbreeding, their constant bad bad bad decisions in life. Their mistakes and pain and dysfunction are our opportunity to make society the way we want it designed, with a few trillion of profits in greenbacks to boot. But we would never say this outright to Anderson Cooper or Oprah or NPR or what not."
But reality is always local, no matter how much bullshit college sports and pro football teams and idiotic Republican and Democrat lying and spewing interferes with their noggins. For example, the outfit I work with, as a social services guy, doesn't ask our clients — developmental and intellectual disabled adults — if they have had "the jab," but rather, they ask: "If an employer asks you to provide proof of vaccination, will that be a problem?"
That is the reality now — adults barely surviving, after their whole lives have been spent in special ed programs and being evaluated, separated, roomed, housed and institutionalized, and many coming from proverbial messed up families, dysfunction being the functional word — I have to navigate more of the same systems of oppression-poverty inducing-safety net fraying eating at our communities' very souls. The chances of getting part-time work in a field tied to the five F's (food, fur, factory, filth, foliage — restaurants, dog cleaning, warehouses, janitorial, and landscaping) are already slim, as so much is stacked against these folk. Think about the propaganda around "those with developmental disabilities are more vulnerable to the covid so they need to be vaxxed first" ideology.
Many clients were so scared that they were more or less forced into getting the Pfizer or J & J, both mRNA biomedical experimental treatments. Most live in supported housing, and most of these in group homes, sanctioned by the state, so the vaccine mandates are not just inferred, but demanded. Boosterism (booster x, y, z, omega) will continue to run rampant. More will be sick. Some will die, or course.
The reality is I know people who are losing jobs, and they are not sitting on piles of cash like a lot of professionals you might read about that are opting out of the forced chemical jabs. These people do not have the luxury of taking a stand with unlimited credit card limits, or fully owned homes, or hobby gardens out back with the swimming pool. These are people who read up about this planned pandemic, who take precautions, who listen to experts. Their choice is to not get jabbed.
Imagine, being a teacher, PhD in physics, after  20 years, and you have 130 accrued sick days (paid) and you refuse to do the jab but accept the draconian test and mask. You are still going to be fired, or put on unpaid leave, and those PTO days you have accrued, well, forget about them.
"LEAKED GRANT PROPOSAL DETAILS HIGH-RISK CORONAVIRUS RESEARCH
The proposal, rejected by U.S. military research agency DARPA, describes the insertion of human-specific cleavage sites into SARS-related bat coronaviruses." (source)
This is reality for one of my friends. Forget about the death proclamations of the Death Cult of Fauci. This guy is criminal, and he has sold millions a bill of goods. This bill of goods is dangerous, deadly, injurious.
A bill of goods, man, the lies, the continuing criminal enterprises, and then, remade, make overs, etc. Take these middle of the road news sites: Robert Scheer is not my favorite, but this takes the cake, no, as he appears as Mister New York Times and Most About USA is Good Scheer. So, no doubts about this fellow joining up with the CIA, and then now in Holly-Dirt?
This is the very celebrity culture that Chris Hedges rails against. This is a sick little blurb here promoting Scheer's podcast of this criminal — CIA is a criminal outfit of the highest order.
A former CIA officer and Emmy award-winning creator of the hit FX series "The Americans" about two Soviet agents living secretly in Washington during the Cold War, Weisberg offers a refreshing perspective on the tense relationship between the two countries throughout his work. He joins Robert Scheer on this week's "Scheer Intelligence" to talk about his latest book, "Russia Upside Down: An Exit Strategy for the Second Cold War," in which he examines how he, like so many Americans, got Russia wrong.

The author tells Scheer about his childhood growing up in a liberal Jewish household in Chicago, Ill. before studying Soviet politics at Yale University and joining the CIA, eager to do his "duty as an American" and fight what he considered then to be the "evil" Soviet empire. Now, after years of writing fiction about the Soviet Union in novels and TV scripts, Weisberg has decided to reflect on the historical events that he briefly played an active role in during his brief time at the CIA as the Soviet Union was collapsing through a more critical, factual lens. Based on both his personal experience as well as detailed research, Weisberg dispels common misconceptions about Russia that he once held to be true in "Russia Upside Down."
Here we go: More meaningless Hollywood-CIA-millionaire stuff that the average Joe in Tucson or Portland, in Kansas or Utah has zero connection to. But we get he is Jewish (hmm, why this?) a Yale graduate (Yale being a CIA-Imperialist school), and lover of CIA and USA (when he was young — what puke). Fiction writer, and now a book writer and TV series producer, wow, what a radical.  This is the upper echelons of America Putridity, and you couple that with his millions thrown at him as a Holly-Dirt thing, and we have the mini-Celebrity fawning.
Scheer Intelligence Is America's View of 'Evil' Russia Merely Projection?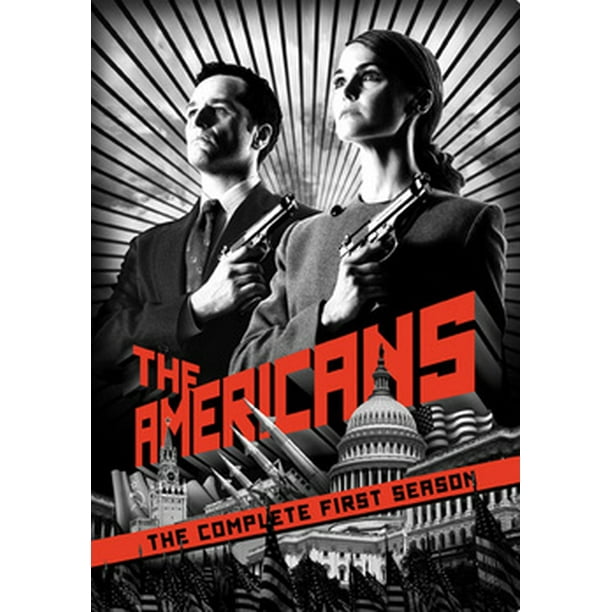 More TV junk!
I was at a hospital two weeks ago, and the nurses must have thought I wasn't awake (I never sleep in a hospital, in jail, or on a plane). They talked about the Samaritan Hospital system they work for introducing a "no vaccine, no medical service" protocol. They did not sound happy about it. And here we have it yesterday:
Leilani Lutali, foreground, and Jaimee Fougner pose for a photo, Thursday, Oct. 7, 2021 in Colorado Springs, Colo. Lutali recently found out her hospital wouldn't approve her kidney transplant surgery until she got the COVID-19 vaccine. Even though she has stage 5 kidney disease that puts her at risk of dying without a new kidney. (AP Photo/Thomas Peipert) — source
A hell of a country, and a hell of a "follow the science" kind of messed up system, no? Idiots of the Biden-Obama variety, like Thom Hartman, are yammering on and on about how these hospitals have a right to refuse un-jabbed folk. This is it for the liberals — you eat junk food, you drink booze, you suck on fags, you drive recklessly, you think this or that anti-Democratic Party thought, then we, the good beautiful, Hillary-Obama-Harris have a right to cut you off, cut you down, chop you off at the knees!
Many people I speak with and communicate with are tired of the pro-pro-pro forced jab perspective we are getting from the leftist Counterpunch, and from St. Clair.
I am referencing "Roaming Charges," Counterpunch, 10/8/2921, from the anti-science pro-some-science get-out-of-that-science's way thinking coming from some of the articles posted on the site. Very sad in many ways, so sad that there is not a robust discussion of the vaccination that we see on Dissident Voice, even Mint Press, and especially Off–Guardian and Left Skeptics. Here, bullet points, direct quoting from "Roaming Charges":
+ I'm against any exemptions (our social contract should require either all of us to get it or that the jab be completely voluntary ), but if there's a religious exemption there should be one for philosophy, too. "Dr. Anthony Fauci says he's worried that people resisting COVID-19 vaccine shots based on religious grounds may be confusing that with a philosophical objection."
+ Merck is selling its high-touted new Covid pill Molnupiravir, whose development was federally financed by NIH and the Department of Defense,  back to the U.S. government for 40 times what it costs to make.
+ These people, if you want to call them that, seem to have taken their "tactics" from the Westboro ("God Hates Fags") Baptist Church which used to (and I suppose still does) scream their godly obscenities at mourners during the funerals of people who died of AIDS.
+ Anti-vaxism is itself a kind of brain-eating virus…A Cumberland, Maryland man murdered his brother and sister-in-law in their Ellicott City home last week because his brother, a local pharmacist, had administered COVID-19 vaccines.
+ Cuba began vaccinating its population 150 days ago. In that time, it has administered 192 doses per 100 people. In contrast, the US began its vaccination program 297 days ago and has managed to administer only 119 doses per 100 people. The Covid death rate in Cuba is: 684 per million. The death rate in the US is: 2190 per million. This seems to provide pretty clear evidence that the embargo has been placed on the wrong country for the last 60 years. (end quote)
And therein lies the problem with fake leftists — attacking even doctors and virologists and journalists and educated/educators who have doubts about the entire pandemic and mRNA and coronavirus multiplicity of very pro-pro Capitalist and pro-pro Authoritarian and pro-pro Government Bureaucracy rhetoric. The reality is Cuba is not jabbing its people with mRNA: "All of Cuba's vaccine candidates—Abdala, Soberana 1, Soberana 2, Soberana Plus, and Mambisa, are subunit protein vaccines, like the Novavax vaccine. Crucially, the vaccines do not require extreme refrigeration, are cheap to produce, and are easy for the country to manufacture at scale. They are made by fermentation in mammalian cells, a process Cuba already uses for monoclonal antibodies."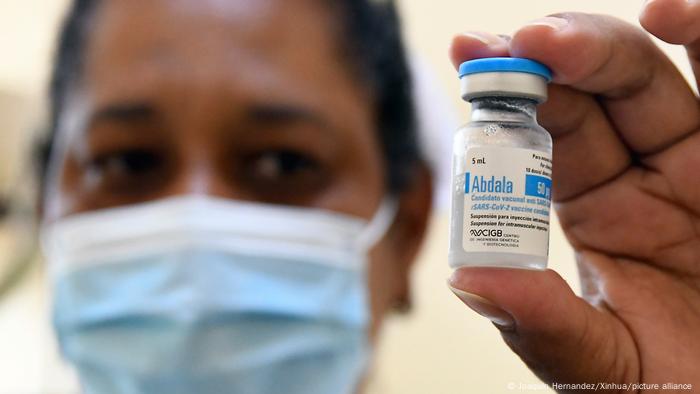 Now, we are worried about more of the celebrities, this time, a professor who was sacked —
Now, think about any criticism against any university, when you are employed by the institution. I was employed by the University of Texas at El Paso. I was an English Department faculty, part-time, a radical, and I fought like hell for adjuncts, for students, etc. I was part of a group of students as a faculty member who made a human chain to stop the group of overweight sheriff posse dudes dressed up as Conquistadors on horses strutting on campus. That was 1992, the 500th anniversary of that evil contact we call Columbus Day. The El Paso Times ran a front page photo of these undercover cops jumping out of the bushes, and wrangling students, clobbering male and female with forearms to the neck. I was right in the middle, and I had to answer for myself to the Provost and president.
This is what a university, then, in 1992, was encapsulated inside, under a rich white president, a campus that was and still is 80-plus percent Mexican-American, Latinx, now. You can't protest without our permission and our approval of signs!
This was a campus that introduced a free speech zone out of the way of foot traffic. A state sponsored school, with a limited small postage stamp of land near dumpsters where people can gain the public square for protesting. And the campus Nazis demanded permission, permits, and full written details of the "protest" or "information gathering." Now, sure, talk about Covid, about Nuremburg protocol, about mandates, about those who have the jab and those who do not. Talk about NIH and Fauci and the shadowy origins of the SARS-CoV2, or the doctors who have protocols to stop not only Covid patients getting on ventilators, but getting patients out of the hospital and back home in recovery zone. Not allowed.
These articles are verboten on campuses:
And, if I was still on that campus, how quickly would I be sacked for criticizing a campus– that pushes the Hispanic University of the World theme while colonizing Hispanics (mostly Mexican Americans) — for lock-step falling into the fold of the Corruption Racket Complex — military-banking-ag-energy-prison-pharma-education-medicine-mining-chemical-AI-surveillence-real estate-insurance-prison-legal-media-entertainment? This campus is the whoring field of military, aerospace, drone and weapons makers, and even more nefarious. What ugly optics! Four Star Murder Bomber Air Force General all smiles and the PhD's just lapping up the uniform!
So, back into that ground-truthing — try being a radical, a revolutionary, a critic of bureaucracies and corporate mandates and this sort of bullshit on a local level. UTEP is a sell-out, an embarrassment, but so are most all the colleges and universities in this shit hole. (Source) I have gone up against every single college and university I have taught in. EVERY ONE.  Can you imagine bringing this into the classroom — anti-war, anti-military, anti-corporation discourse and readings and critical thinking debates? Shit! Then, this? Pfizer Exposed! 
And while the big house is for us in the 80 percent, the ground-truthing in your neighborhood is littered with the poisons of that Complex, the Continuing Criminal Enterprise called capitalism.
[The aim of the international bankers was] nothing less than to create a world system of financial control in private hands able to dominate the political system of each country and the economy of the world as a whole. This system was to be controlled in a feudalist fashion by the central banks of the world acting in concert, by secret agreements arrived at in frequent private meetings and conferences.

— Professor Carroll Quigley, Tragedy & Hope, p. 324 (source)
Finally, another point from a friend: "Fishy Felonious Fraudulent Fauci: Read Whitney Webb's latest."
During the panel, the moderator—Michael Specter of the New Yorker—asked the question: "Why don't we blow the system up? Obviously, we just can't turn off the spigot on the system we have and then say 'Hey! everyone in the world should get this new vaccine we haven't given to anyone yet,' but there must be some way." Specter then mentioned how vaccine production is antiquated and asked how sufficient "disruption" could occur to prompt the modernization of the existing vaccination development and approval process. Hamburg responded first, saying that as a society we are behind where we need to be when it comes to moving toward a new, more technological approach and that it is now "time to act" to make that a reality.

Several minutes later, Anthony Fauci stated that the superior method of vaccine production involves "not growing the virus at all, but getting sequences, getting the appropriate protein and it sticking in on self-assembling nanoparticles," essentially referring to mRNA vaccines. Fauci then stated: "The critical challenge . . . is that in order to make the transition from getting out of the tried and true egg-growing [method] . . . to something that has to be much better, you have to prove that this works and then you have got to go through all of the critical trials—phase 1, phase 2, phase 3—and show that this particular product is going to be good over a period of years. That alone, if it works perfectly, is going to take a decade." Fauci later stated that there is a need to alter the public's perception that the flu is not a serious disease in order to increase urgency and that it would be "difficult" to alter that perception along with the existing vaccine development and approval process unless the existing system takes the posture that "I don't care what your perception is, we're going to address the problem in a disruptive way and an iterative way."

During the panel, Bright stated that "we need to move as quickly as possible and urgently as possible to get these technologies that address speed and effectiveness of the vaccine" before discussing how the White House Council of Economic Advisers had just issued a report emphasizing that prioritizing "fast" vaccines was paramount. Bright then added that a "mediocre and fast" vaccine was better than a "mediocre and slow" vaccine. He then said that we can make "better vaccines and make them faster" and that urgency and disruption were necessary to produce the targeted and accelerated development of one such vaccine. Later in the panel, Bright said the best way to "disrupt" the vaccine field in favor of "faster" vaccines would be the emergence of "an entity of excitement out there that's completely disruptive, that's not beholden to bureaucratic strings and processes." He later very directly said that by "faster" vaccines he meant mRNA vaccines.

The Bright-led BARDA and the Fauci-led NIAID in just a few months' time became the biggest backers of the Moderna COVID-19 vaccine, investing billions and co-developing the vaccine with the company, respectively. As will be explained in Part II of this series, the partnership between Moderna and the NIH to co-develop what would soon become Moderna's COVID-19 vaccine was being forged as early as January 7, 2020, long before the official declaration of the COVID-19 crisis as a pandemic and before a vaccine was proclaimed as necessary by officials and other individuals. Not only did the COVID-19 vaccine quickly become the answer to nearly all Moderna's woes but it also provided the disruptive scenario necessary to alter the public's perceptions of what a vaccine is and eliminate existing safeguards and bureaucracy in vaccine approval. (Watch the 2019 Universal Flu Vaccine event here.)

As Part II of this series will show, it was an alleged mix of "serendipity and foresight" from Moderna's Stéphane Bancel and the NIH's Barney Graham that propelled Moderna to the front of the "Warp Speed" race for a COVID-19 vaccine. That partnership, along with the disruptive effect of the COVID-19 crisis, created the very "Hail Mary" for which Moderna had been desperately waiting since at least 2017 while also turning most of Moderna's executive team into billionaires and multi-millionaires in a matter of months.

However, Moderna's "Hail Mary" won't last – that is, unless the mass administration of its COVID-19 vaccine becomes an annual affair for millions of people worldwide. Even though real-world data since its administration began challenges the need for as well as the safety and efficacy of its vaccine, Moderna – and its stakeholders – cannot afford to let this opportunity slip through fingers. To do so would mean the end of Moderna's carefully constructed house of cards.
The post
Back at Ground-Truthing Again and Again and Again
first appeared on
Dissident Voice
.
translate | 14 Oct 2021 | 2:40 am
Build Back Better Legislation: New Keynesianism or Neoliberal Public Relations Stunt? 
For more than a week the country has been caught up in the ongoing melodrama of the "Build Back Better" (BBB) legislation, the Democrat Party's "social investment" bill now languishing in the House because of the inability of the Democrats to come to an agreement. The fight is characterized by the corporate media as an intra-party struggle between the emerging "progressive/left" pole of the Party and the "center," represented by the recalcitrant neoliberal corporate Democrats in the persons of Senators Joe Manchin from West Virginia and Kyrsten Sinema from Arizona.
But the media's tendency to reduce this struggle to a battle of personalities distorts, in a fundamental way, the real interests at play in this fight. The intra-party struggle of Democrats is a crystallization of the complex and contradictory reality of the intra-class struggle within the dominant wing of the capitalist class on the correct strategies for dealing with the ongoing and deepening capitalist crisis.
The real terms of the struggle are between the class faction that sees the need to preempt potential radical working-class rebellion by making non-threatening reforms meant to bring some psychological relief and minor material benefits to the laboring classes as some of the provisions in the BBB legislation would bring.
Another faction of the ruling class, however, is concerned with the legislation's cost, the threat it poses to their economic interests, and a potentially dangerous shift of influence, if not power, to the laboring classes. They see expanded social-welfare spending as inflationary and providing leverage to the working class. Being militantly committed to the logic of the neoliberal project, this faction wants to hold the line on government spending, impose austerity at every level of government and is opposed to state interventions into the economy that would reduce the precarity of workers by undermining the carefully constructed labor management policy goals that have been faithfully carried over the last forty years of discipling U.S. labor and driving down its costs in the U.S.
It is imperative that the left, particularly left forces representing Black and nationally oppressed peoples, employ a materialist, class analysis as the lens and framework to inform their critique of the BBB legislation. If we fail to engage this legislation in this way, we run the risk of inadvertently helping to obfuscate the political and ideological agenda of capital, whose objective is to dissipate and manage the class struggle
Was Build Back Better Really Intended to Be Passed in Its Entirety? 
It is clear that the main focus of Joe Biden's legislative priority was getting the infrastructure bill passed. It received bipartisan support and was able to pass in the Senate, and is being supported by a majority in the House because it represents the consensus across all elements of the capitalist class.
That consensus, however, does not exist for the BBB. Yet, there is a reason that Joe Biden, the consensus choice of the neoliberal ruling class, embraced a number of reforms during his campaign and after assuming office that cannot be understood as just the result of "pressure" from the left-pole of his party.
The fact that Biden was comfortable enough to at least pretend to be committed to a number of "liberal" policies like expanding Medicaid and investing in pre-K and child-care was precisely because an important faction of the capitalist class has arrived at the position that, if not correctly managed, the more blunt-edge elements of domestic neoliberalism were posing dangerous and potentially irreversible legitimation challenges to the entire system.
From advocating for a 70% marginal tax rate and 3% tax on every dollar over one billion in wealth to support a basic income for every "American," and redefining the role of corporations to entities committed to serving "all of the people,"  the Business Roundtable, U.S. Chamber of Commerce, and capitalists like Warren Buffet and the CEO of BlackRock represent the tendency among the U.S.-based but transnationally-oriented capitalist class that sees redistributionist state policies and some kind of brake on the obscene economic inequality as vital to preempt serious social upheavals from workers and members of a shrinking middle-class.
The editors at the Wall Street Journal, the flagship paper of the U.S. ruling class, also argued that adjustments to what has been called neoliberalism had to be made.
But the editors of the Financial Times, the paper of choice for the international bourgeoisie, made what was a startling claim on April 4, 2020 that the era of neoliberalism was basically over:
Radical reforms – reversing the prevailing policy direction of the last four decades – will need to be put on the table. Governments will have to accept a more active role in the economy. They must see public services as investments rather than liabilities and look for ways to make labor markets less insecure. Redistribution will again be on the agenda; the privileges of the elderly and wealthy in question. Policies until recently considered eccentric, such as basic income and wealth taxes, will have to be in the mix.
Biden got the message and shared his thinking on how to advance a public relations approach that would offer some marginal and temporary relief without changing anything when he told his Wall Street funders:
When you have income inequality as large as we have in the United States today, it brews and ferments political discord and basic revolution. It allows demagogues to step in and blame 'the other' . . . You all know in your gut what has to be done. We can disagree in the margins. But the truth of the matter is, it is all within our wheelhouse and nobody has to be punished. No one's standard of living would change. Nothing would fundamentally change.
Just a few months ago, what was once unthinkable, ideas that were rejected as extreme and a threat, are now subject of serious discussion, not because capitalists have suddenly experienced a scrooge-like transformation but because they are recognizing that even the absence of a militant movement putting pressure on them, they have to have stop-gap measures to address the now glaring contradiction of neoliberal capitalism that the economic crisis in 2008 and the 2020 pandemic exposed. Therefore, there is no "radical" departure here. The consummate servant of capital, Biden, is simply carrying out the new program.
However, what is also becoming clear is that the BBB was not meant to be passed in whole. It was pure political theater meant to placate the Party's "left-pole." The real target is/was the infrastructure bill. The Party bosses' plan was to draw the progressives into a deal in which they would support the infrastructure bill, accept a "framework" for the BBB that would then get whittled down and backlogged with delayed spending that would then get reduced even more when the Republicans came back into office.
The clashing of interests within the ruling class, even among some of those same elements who supported some minor ameliorative reforms and the delay in passing the BBB as a result of the progressives holding firm, suggest that the above scenario is not that far fetched.
Welcome the Change, But Recognize the Ruling Class's Fears and Build for More Independent Power
The New York Times is correct: "The Build Back Better Act is centrism taken seriously." It is "an effort to fix American democracy through economic support rather than structural political change."
So, while the left could welcome this so-called stimulus bill if it is passed in whole, we must not have any illusions. The capitalist class is clear. They are supportive of this partial Keynesianism as long as the policies do not threaten their fundamental interests or require real sacrifices for their class.
For workers, and especially Black and other colonized workers and the poor, the provision for universal pre-K and support for child-care, paid parental leave, expanded Medicaid and Medicare, free community college, new funding for public housing support, elder-care, and possibilities of new job creation as a result of public investments in green-oriented industries, are important.
However, it is equally important that we do not become cheerleaders for what the rulers understand, perhaps better than some of us, that these social reforms are meant to address some of the more glaring social contradictions produced by four decades of neoliberal policies, but with the objective to strengthen capitalism and preempt radicalism.
Biden's mission is to restore U.S. capitalism's profitability, ability to compete with China and to preempt domestic radicalization. By advancing reforms that blunt some of the sharpest contradictions of the system, it is believed that it will stabilize the neoliberal order while not substantially reversing the logic of labor discipline that four decades of neoliberal policies have created.
Yet, it is truly an "impossible mission." The competing and conflicting interests among capitalist factions will continue to make it impossible for their class to support a relative "disciplining" of their fractional interests for the longer-term interests of the system. Once the "progressives" did not cave and insisted on both bills being passed together, not only did the Pelosi/Schumer/Biden plan fail, but the delay of the vote also exposed the irreconcilable interests among the ruling class.
Powerful capitalist associations like the U.S. Chamber of Commerce, the National Association of Manufacturers (NAM), and Business Roundtable, as well as energy company interest groups like the American Petroleum Institute (API) are vigorously challenging the climate elements in the bill. Democratic Party representatives are also getting enormous pressure from the pharmaceutical and health insurance companies.
And the corporate media is constructing a narrative that is shifting the blame for a deal not being done unto the "progressives" as opposed to the two front persons for the neoliberal agenda, which, of course, exposes the con that those two individuals were the real holdouts.
Therefore, Biden and Democrats' "Keynesianism" is strategic. It is designed to draw the millions of workers back to the Democratic Party that voted for Obama but went over to Trump and reversed the dangerous legitimation crisis generated by the capitalist crisis that began in 2008 and deepened with COVID in 2020 and exposed the precarious nature of the economic rebound that Trump was claiming for himself up to that moment.
The expansion of welfare state spending will do little to mitigate the profound social inequalities of the U.S. Expanded social programs cannot reverse the structural contradictions caused by stagnant wages, escalating housing costs, tendencies toward continued and deepening unemployment with automation, AI, continued offshoring, unaffordable and inadequate access to healthcare, a class-based discriminatory education funding, and a crumbling public transportation system.
The people are starting to understand that radical change is necessary. The question is what kind of change. Those of us on the left who are committed to socialism know that as long as the means of production is in the hands of a few, the wealth that is generated in the production process will continue to produce obscene levels of wealth inequality in capitalist societies that translates into the power to dominate, dehumanize, and degrade the rest of us.
So, we should accept these reforms but fight for more. Workers, in particular women workers, will benefit materially if those provisions that address child poverty, childcare, the grotesque levels of maternal and infant mortality among Black and Brown working class women. And, therefore, cannot be casually dismissed as unimportant.
But we will not give unearned praise to our class enemies. We must fight even more furiously knowing that they fear us, and that victory is ours to claim.
The post
Build Back Better Legislation: New Keynesianism or Neoliberal Public Relations Stunt? 
first appeared on
Dissident Voice
.
translate | 14 Oct 2021 | 2:38 am
Text to Speech by:
ResponsiveVoice-NonCommercial
licensed under