новости еды
Zero Vaxx
First Court Case Against Mandatory Vaccination: Attorney Interview
March 7, 2021| Spiro Skouras | Bitchute|
"In this interview, Spiro is joined by Attorney Ana Garner of New Mexico. Garner represents her client Isaac Legaretta, an officer at the Doña Ana County Detention Center and a military veteran, who is suing the county over its new policy for first responders to receive the COVID-19 vaccinations or face termination. 
Attorney Garner explains the significance of this case and what is at stake, as it is the first of its kind and may set a new standard for legal precedent regarding mandatory vaccination. Garner says she is prepared to take this case to the Supreme Court if necessary.
Spiro and Ana Garner also discuss another case of her's that is ongoing currently. A case that challenges not only the Governor of New Mexico, but the emergency itself."
NM Stands Up! https://nmstandsup.org​
Show Notes: https://www.activistpost.com/2021/03/…​
Thank you to LF for sending video to ZMV
переводить | Sun, 07 Mar 2021 23:14:37 +0000
Austria Suspends Use of AstraZeneca COVID-19 Vaccine Batch After Death
March 7, 2021 | By Michael Shields and Ludwig Burger | Source
"ZURICH—Austrian authorities have suspended inoculations with a batch of AstraZeneca's COVID-19 vaccine as a precaution while investigating the death of one person and the illness of another after the shots, a health agency said on March 7.
"The Federal Office for Safety in Health Care (BASG) has received two reports in a temporal connection with a vaccination from the same batch of the AstraZeneca vaccine in the district clinic of Zwettl" in Lower Austria province, it said.
One 49-year-old woman died as a result of severe coagulation disorders, while a 35-year-old woman developed a pulmonary embolism and is recovering, it said. A pulmonary embolism is an acute lung disease caused by a dislodged blood clot."
Link To Read Full Article @ Source
переводить | Sun, 07 Mar 2021 21:11:16 +0000
Scientists at Sloan Kettering discover that mRNA itself carries cancer CAUSING changes
March 3, 2021 | by: S.D. Wells | Natural News| The Truth About Cancer |
"There's a secret layer of information in your cells called messenger RNA, that's located between DNA and proteins, that serves as a critical link. Now, in a medical shocker to the whole world of vaccine philosophy, scientists at Sloan Kettering found that mRNA itself carries cancer CAUSING changes – changes that genetic tests don't even analyze, flying completely under the radar of oncologists across the globe.
So now, it's time for independent laboratories that are not vaccine manufacturers (or hired by them) to run diagnostic testing on the Covid vaccine series and find out if these are cancer-driving inoculations that, once the series is complete, will cause cancer tumors in the vaccinated masses who have all rushed out to get the jab out of fear and propaganda influence. Welcome to the world of experimental and dirty vaccines known as mRNA "technology."
Previously unknown cancer driving messengers are hiding in RNA, not DNA
This mind-blowing discovery should be published on every medical news site, newspaper, television news broadcast and on the CDC website, but unless you are reading this article and use DuckDuckGo as your search engine, you probably wouldn't ever see it. That's because Google is in on the fix, with Big Pharma and the VIC – the vaccine industrial complex. So here's a more in-depth explanation of what we're looking at, for real, regarding mRNA and vaccines.
The information carrying molecule, messenger RNA, can instruct human cells ultimately in the same way as cancer drivers, playing a major role in causing cancer to thrive while inactivating natural tumor-suppressing proteins the human body creates to save you from cancer. This is the complete opposite of what the CDC and the vaccine manufactures are telling everyone right now about the Covid vaccines, and this is based on clinical research by molecular biologists at the Sloan Kettering Institute.
Even sequencing the DNA in cancer cells doesn't reveal these changes, that's how sneaky the vaccines are. It's like a Trojan horse that tells your cells to allow these changes to be made, as if they were safe, but they're not. All assumptions being made about mRNA being 'safe' right now have been completely turned 180 degrees with this research. Consider this very carefully if you have not yet been vaccinated with mRNA technology, and you may want to 'lawyer-up' if you already got the jabs.
After your Covid vaccination, RNA is transported out of your cell's nucleus, and will no longer function properly as a cancer tumor suppressor
Bill Gates and the Vaccine Industrial Complex are very sinister, as we all know, but to create vaccines that truncate (disable by cutting short) cancer tumor suppressors, and destroy the human body's ability to protect against cancer, well, that's just complete insanity. Truncated tumor-suppressor proteins are similar to the DNA mutations that cause cancer cells to mutate and multiply uncontrollably. Will America see cancer cases skyrocket over the next few years due to Covid vaccines? Only time will tell, but right now, science is revealing that it's likely. Pay close attention.
Therefore, anyone who is scared to death of the Covid vaccines is pro-science rather than anti-science, because the science shows the mRNA technology is very dangerous, especially concerning proteins that fuel cancer tumors. Let's say that again: Science shows mRNA technology can fuel cancer tumor growth."
Link To Read Full Article @ Source
Original Article on NaturalNews
Sources for this article include:
переводить | Sun, 07 Mar 2021 21:03:42 +0000
Researchers Report that Deaths from Covid Vaccine for Israel's Elderly is 40 Times Greater than Deaths from Covid-19 Itself
March 3, 2021 | Lifesite News and Health Impact News | NeedToKnowNews | Source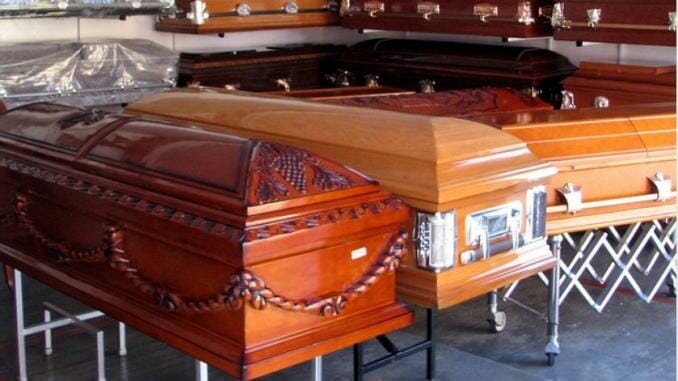 "Mainstream media claims that Pfizer's RNA vaccines have been effective in reducing rates of Covid infection in Israel, but Dr. Hervé Seligmann, a professor of infectious disease, and engineer Haim Yativ closely examined the statistics and concluded that the Pfizer vaccine killed "about 40 times more elderly people than the disease itself would have killed". Among younger people, the death rate among those receiving the vaccine was 260 times greater than it would have been if the vaccine were not given. The researchers said that the death count in the vaccinated group is undoubtedly too low, because it has yet to account for the delayed deaths that are expected from long-term complications. To date, Israel has vaccinated over 53% of its population, twice the percentage of the next closest nation, Britain, with 26.9%."
-GEG
"While in January a group of independent doctors concluded that experimental COVID-19 vaccines are "not safer" than the virus itself, a new analysis of vaccine-related death rates in Israel demonstrates that this may indeed be the case to dramatic levels.
A re-analysis of published data from the Israeli Health Ministry by Dr. Hervé Seligmann, a member of the faculty of Medicine Emerging Infectious and Tropical Diseases at Aix-Marseille University, and engineer Haim Yativ reveal, in short, that the mRNA experimental vaccine from Pfizer killed "about 40 times more (elderly) people than the disease itself would have killed" during a recent five-week vaccination period. Among the younger class, these numbers are compounded to death rates at 260 times what the COVID-19 virus would have claimed in the given time frame.
While the full mathematical analysis may be found in the articleitself, the authors demonstrate how among "those vaccinated and above 65, 0.2 percent … died during the three-week period between doses, hence about 200 among 100,000 vaccinated. This is to be compared to the 4.91 dead among 100,000 dying from COVID-19 without vaccination."
"This scary picture also extends to those below 65," the researchers continued. During the five-week vaccination process "0.05 percent, meaning 50 among 100,000, died. This is to be compared to the 0.19 per 100,000 dying from COVID-19 (who) are not vaccinated … Hence the death rate of this age group increased by 260 (times) during this five-week period of the vaccination process, as compared to their natural COVID-19 death rate."
Link To Article_NeedToKnowNews
Link To Article_ Israel Rolls Out Coronavirus Vaccine Passport
переводить | Thu, 04 Mar 2021 06:48:13 +0000
Questioning the safety of experimental mRNA vaccine
January 30, 2021 |
"Lawyer Dr. Reiner Fuellmich, Prof. Dolores Cahill, and lawyer Viviane Fischer questioning the safety of the mRNA vaccine"
Thanks to JM for sharing this video with ZMV
переводить | Wed, 03 Mar 2021 06:38:26 +0000
WHO INSIDERS BLOW THE WHISTLE ON TOTAL IMMUNITY OF BILL GATES THROUGH GAVI – GLOBAL VACCINE ALLIANCE
February 27, 2021 |
"WHO insiders blow the whistle total immunity of BIll Gates through GAVI – world vaccine alliance.
Lawyer Dr. Reiner Fuellmich and lawyer Dr. Justus P. Hoffmann interviewing Dr. Astrid Stuckelberger and Dr.Silvia Behrendt on total immunity of Bill Gates through GAVI – world vaccine alliance"
https://www.who.int/news/item/20-01-2021-who-information-notice-for-ivd-users-2020-05?fbclid=IwAR19f3bFkjLwoELkEStphb6s_YCIY2o7mn6UX_PCGwwpO5Q1AI0G7227AyA
The entire video of Corona investigative committee Nr. 41: https://www.bitchute.com/video/HRzK56BcrKjQ/
https://www.bitchute.com/video/MrM60cLxM6Gm/
https://www.bitchute.com/video/3WmorKkwfj4c/
переводить | Tue, 02 Mar 2021 07:49:22 +0000